CMC SALON,ORGAN + ELECTRONICS,
ST AUDOEN'S RC, Cornmarket, Dublin
29 September 2016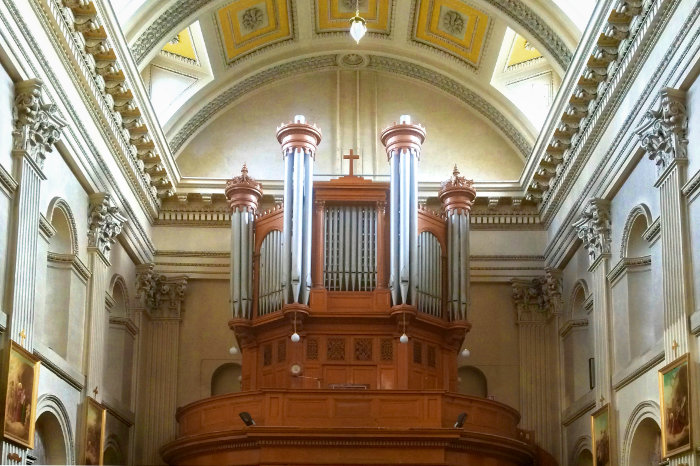 As part of the Contemporary Music Centre's Salon series, curated by Linda Buckley, Dublin Sound Lab revisits three recent works commissioned by the group, which were originally composed for the 18th century organ at the nearby St Werburg's Church.
The programme was originally developed for ReSounding Dublin, an earlier programme sponsored by Dublin City Council's Project Award in 2012. For the original programme, Dublin Sound Lab had invited the composers to write new works on the theme of 're-sounding Dublin' for the historic organ at St Werburgh's Church. Each composer has found a unique solution to this challenge, and in this programme the organ is recontexualised with 'tape' music, live electronic music and recordings gathered from the wider cityscape.
The format of the Salon allows for public engagement during the concert, and the performers and composers will be available to discuss their works.
Admission: free
Venue: 8pm, St Audoen's RC, Cornmarket, Dublin 8.
More details at Contemporary Music Facebook event page: https://www.facebook.com/events/1027731337295037/

David Bremner, *Interior Designs (for organ and electronics)
Fergal Dowling, *Ground (organ, multichannel live electronics)
Gráinne Mulvey, *Streetorgsounds (organ and fixed media)
*Dublin Sound Lab commission
Michael Quinn (organ), Fergal Dowling (computer)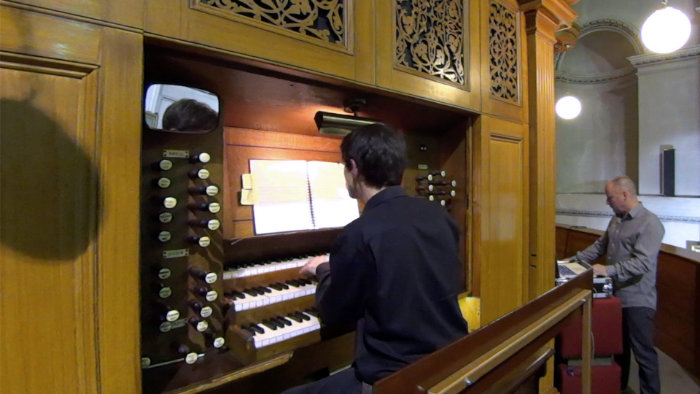 Michael Quinn (organ), Fergal Dowling (computer)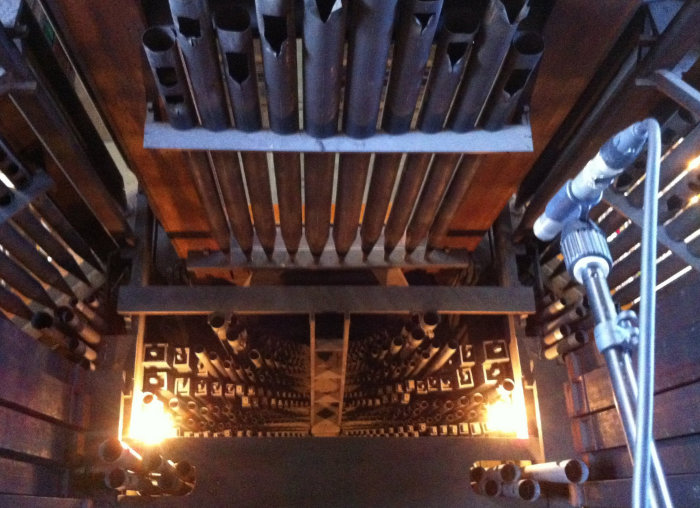 View of organ interior with microphone [photo: Paul Lynch]