PEOPLE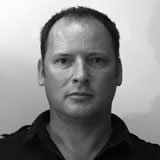 Fergal Dowling is a founder member and artistic director of Dublin Sound Lab. Fergal is a composer working mostly in the area of mixed instrumental and electronic music. He studied composition at Trinity College Dublin and, with the assistance of the Elizabeth Maconchy Composition Fellowship awarded by the Arts Council of Ireland, he completed a PhD in composition at the University of York in 2006. Many of his works make use of computer-mediated performance strategies to combine 'live' electronic parts with instrumental or vocal forces. His fixed media compositions often use 'granular spatialisation' to render multichannel works. His works have been presented in concert and as installations in Ireland, England, Germany, Sweden, Canada, the USA, Spain, Portugal, Brazil and Japan and he has performed his own computer-based interactive music with various groups including Ex-Machina (Bra), Concorde (Ire), Ensemble Chimera (Eng), Projektgruppe Neue Musik Bremen (Ger), Electro Acoustic Revue (Ire), Grup XXI (Esp), notes inégales (Eng) and Dublin Sound Lab (Ire).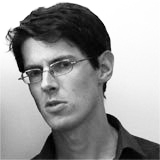 Michael Quinn is a founding member and currently co-director of Dublin Sound Lab. Michael studied piano and organ at the Royal Irish Academy of Music, and organ and harpsichord at the Royal Conservatory, The Hague. He is a music graduate of Trinity College Dublin and King's College London. Michael has appeared as organist in The Netherlands, Spain and England and as soloist with the RTÉ Concert Orchestra. He has given recitals in St Patrick's Cathedral, and St Mary's Pro-Cathedral, Dublin and in St Michael's Church, Dun Laoghaire, as part of their summer series. With a particular interest in new music, he has premiered works by Fergal Dowling and Jacques Bank, and presented several Irish premieres with Dublin Sound Lab.
COLLABORATORS
Alexis Nealon is a sound engineer who has worked in theatre, live music performance, electroacoustic music, and studio recording and broadcasts for over 20 years throughout Ireland and abroad. He has worked in theatre sound design and composition with Irish Modern Dance Theatre ([Like] Silver, 2004), Cois Céim (Knots, 2005), Broken Talkers / Junk Ensemble (Drinking Dust 2008), Fabulous Beast (James, Son of James 2010), Rough Magic (The Train, 2016), The Abbey theatre (Donegal, 2016), The Gate theatre (Assassins, 2018) and others. He has worked with many music ensembles and performers including The Quiet Music Ensemble, The Bonny Men, The High Kings, Crash Ensemble, Lorcán Mac Mathuna, Antibalas Afrobeat Orchestra, Dublin Sound Lab and others. Originally a guitarist, he studied synthesis and digital technology to realise original compositions, and completed his postgraduate thesis on interactive music software design. He was an associate researcher at Gradcam, a postgraduate, practice-based music research group at Dublin Institute of Technology. He was awarded a Masters Degree in Music and Media Technology, from Trinity College, Dublin. Alexis has been involved in many Dublin Sound Lab projects, including the Music Current festival concert programmes and masterclasses.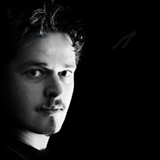 Mihai Cucu has collaborated closely with many artists, especially composers and music performance groups in Ireland, Romania and through Europe making many video artworks for projections during live music performance. His approach involves working closely with creative musicians to create a new unique video artwork that integrates with the music performance. He has worked directly with many composers, artists and groups, including: Gráinne Mulvey, Diana Rotaru, Seducant, John Feeley, RTÉ ConTempo Quartet, Fergal Dowling, Dublin Sound Lab, Irish Composers Collective, Association of Irish Composers, Elizabeth Hilliard, David Bremner, Béal Festival, Music Current Festival and Hilltown Music Festival. His work has been performed and exhibited widely at such venues as De Nieuwe Regentes Theater, The Hague; Porta Theater, Athens; National University of Music, Bucharest; National Operetta and Musical Theatre, Bucharest; Galway City Museum; and Smock Alley Theatre, Dublin. Mihai has been involved in many Dublin Sound Lab projects in many roles: as a creative artist developing new shows; as a video projectionist in concert productions; and as a photographer and video documenter of concerts.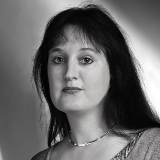 Gráinne Mulvey studied music with Eric Sweeney at Waterford Regional Technical College, Hormoz Farhat at Trinity College Dublin and Agustín Fernández at Queen's University, Belfast. In 1999 she gained a DPhil in Composition at the University of York under Nicola LeFanu. She has attended composition courses in Ireland and England, in Schwaz, Austria, with Boguslaw Schaeffer and Marek Choloniewski, and at IRCAM with Kaija Saariaho. Gráinne Mulvey is one of the most widely performed Irish composers. She has been the recipient of many awards, including the Young Musician of the Future Award and the Macaulay Fellowship. Her music has been performed and broadcast internationally. She is currently Head of Composition at Dublin Institute of Technology and many of her recent works develop her research interests acoustics, electro-acoustics and live electronics. Gráinne has been involved with Dublin Sound Lab on a number of collaborative and creative projects, including: ReSounding Dublin, Places and Responses, Music Current 2016, and Perisonic.